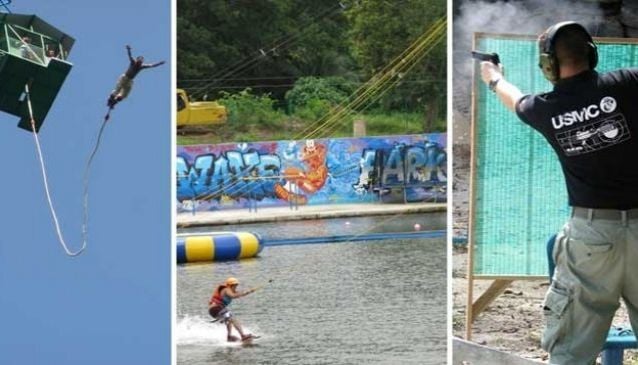 Extreme Sports in Phuket
Sports
Fly high in the sky, travel fast on the water, dive head first off a platform...
Phuket may be the ultimate beach holiday destination in the world but there's a lot more to experience than translucent blue seas, powdery white beaches and guaranteed sunshine. Check out the following ideas to season your holiday fun.
Bungy jumping, cable skiing, parasaling, whitewater rafting and range shooting are just some of the options available for adventurers wishing to pursue extreme sports in Phuket and the area. Adrenalin junkies apply now!