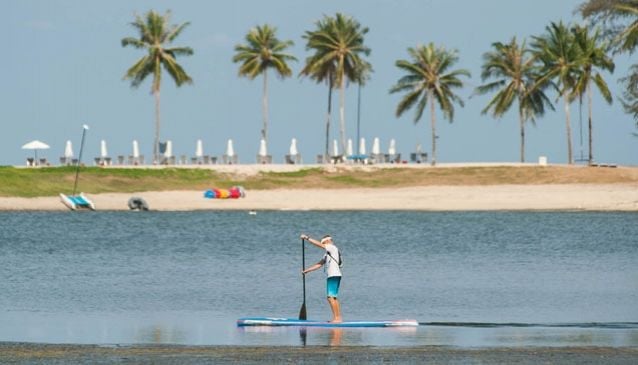 The Art of Longtail Paddlesurf
Family Fun
Paddling in Phuket is world class and we are blessed to call it home.
Meditative. Soothing. Sublime. These are some of the words that a group trying out standup paddling for the first time on Phuket used to describe the experience. Standup paddling, or SUP as it's often called, is a water sport that's being keenly taken up by more paddlers across the world, Phuket included.
Stand atop a sturdy board, stab at the water with paddles and glide over the sea. It just might feel warrior-like.
It's a highly versatile sport that can be done in all water conditions, and in Phuket, which sees little wave action from November through April, it's a good water-sports alternative to surfing. Children and beginners can easily learn to paddle in a shallow, sheltered bay. And much like kayaking, SUP offers a way to explore Phuket's coastal areas and reach places that are inaccessible to boats.
SUP is also a fantastic way to keep fit. Even on glassy-calm water, balancing on the board boosts agility and keeps the legs busy, while the paddling action builds strength in the arms and the body's core.
© Image Asia Events Co., Ltd. Content provided courtesy of IMAGE asia